In today's rapidly changing world, small-scale farmers are facing numerous challenges that threaten their livelihoods. Agricultural policies play a crucial role in shaping the future of these farmers, determining their access to resources, markets, and support systems. In this article, we delve into the untold stories behind agricultural policies and how they are impacting small-scale farmers. We explore the key issues, highlight the struggles faced, and shed light on the potential solutions that can empower these farmers to thrive in an increasingly competitive landscape.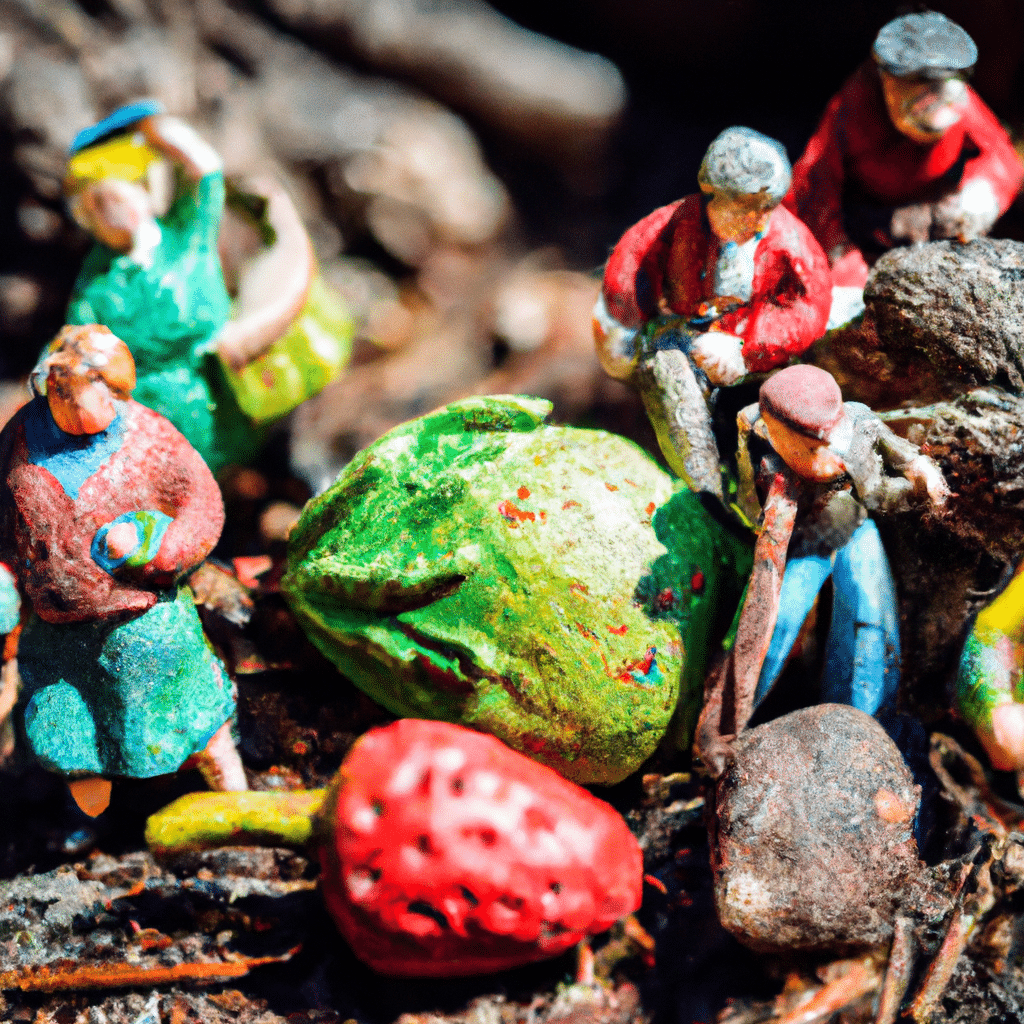 The Importance of Small-Scale Farmers
Small-scale farmers make up a significant portion of the global agricultural sector, contributing to food security, rural development, and poverty alleviation. Despite their importance, they often face limited access to resources such as land, credit, and technology. Additionally, they confront market challenges, including unfair trade practices and volatile prices. Agricultural policies have a profound impact on these farmers' ability to overcome these obstacles and create sustainable livelihoods.
Challenges Faced by Small-Scale Farmers
Limited Access to Land
One of the primary challenges faced by small-scale farmers is the limited access to land. Agricultural policies that prioritize large-scale industrial farming can lead to the consolidation of land ownership, leaving small-scale farmers with inadequate or no land to cultivate. This not only hampers their productivity but also threatens their economic stability and food security.
Lack of Credit and Financial Support
Access to credit and financial support is crucial for small-scale farmers to invest in inputs, equipment, and other resources. However, many agricultural policies fail to address the specific needs of these farmers, making it difficult for them to secure loans or financial assistance. This lack of financial support hinders their ability to modernize their farming practices, improve productivity, and adapt to climate change.
Limited Market Access
Small-scale farmers often struggle to access markets due to various barriers, including transportation constraints, lack of infrastructure, and unfair trade practices. Agricultural policies that prioritize large-scale agribusinesses can further marginalize small-scale farmers, making it challenging for them to compete and sell their produce at fair prices. This limits their income potential and inhibits their overall growth and development.
Climate Change and Environmental Sustainability
Climate change poses significant challenges for small-scale farmers, impacting their crop yields, water availability, and overall agricultural productivity. Agricultural policies that do not prioritize climate change adaptation and mitigation can exacerbate these challenges, leaving small-scale farmers vulnerable to the adverse effects of extreme weather events and other climate-related risks. Promoting environmentally sustainable farming practices and providing support for climate resilience is crucial for the long-term viability of small-scale farming.
Potential Solutions and Policy Recommendations
Land Tenure and Redistribution
Addressing the issue of limited access to land requires comprehensive land tenure reforms and equitable land redistribution policies. Governments should prioritize land rights for small-scale farmers, ensuring secure land tenure and protection against land grabbing. Implementing land redistribution programs can help level the playing field and empower small-scale farmers to thrive.
Financial Support and Credit Accessibility
Agricultural policies should focus on providing tailored financial support and improving credit accessibility for small-scale farmers. This can be achieved through the establishment of dedicated financial institutions and programs that cater specifically to the needs of small-scale farmers. Offering low-interest loans, grants, and technical assistance can enable them to invest in modern farming practices and achieve sustainable growth.
Market Access and Fair Trade Practices
To enhance market access for small-scale farmers, agricultural policies should prioritize the development of rural infrastructure, including efficient transportation systems and storage facilities. Additionally, governments can promote fair trade practices by implementing regulations that protect small-scale farmers from exploitative intermediaries and ensure fair prices for their produce. Strengthening farmers' cooperatives and facilitating direct market linkages can also empower small-scale farmers in negotiating better prices and accessing higher-value markets.
Climate Change Adaptation and Resilience
Incorporating climate change adaptation and resilience into agricultural policies is essential for safeguarding small-scale farmers' livelihoods. Governments should invest in research and development to identify climate-smart farming techniques and provide training and support to small-scale farmers in adopting these practices. Additionally, incentivizing sustainable farming practices, such as agroforestry and organic farming, can contribute to both climate change mitigation and the long-term viability of small-scale farming.
Conclusion
Small-scale farmers are the backbone of the agricultural sector, contributing to food security and rural development. However, they face numerous challenges that can be addressed through effective agricultural policies. By prioritizing land tenure, financial support, market access, and climate resilience, policymakers can empower small-scale farmers to overcome these challenges and build sustainable livelihoods. It is crucial for governments, stakeholders, and communities to recognize the untold stories of small-scale farmers and work collaboratively towards creating an enabling environment that supports their growth and development. Through concerted efforts, we can shape a future where small-scale farmers thrive and contribute to a more equitable and sustainable agricultural sector.